Our favorite color for the month? You guessed it! We're bringing a whole new definition to the idea of "going green" this month at Ment. 
With our community partner for March being Jules with the Flowers and spring being upon us, we couldn't think of a better time to talk about this theme. Not to mention, I am super psyched about all of the (punny) floral wordplay that is about to happen. 
So what exactly are we talking about? Going green in every aspect of your life. Yes, this means doing your part in the community to reduce, reuse and recycle, but also means thinking outside of the box and finding ways to incorporate a little more green (literally) into your life. You can do this by decorating with plants and sprucing up your work environment or maybe focusing on healthy eating habits by adding a little more green in your diet. All of these are awesome ways to consider helping yourself stay on track to be a better you. After all, we didn't set those 3:59s at the beginning of this year for nothing right? 
Ment to be Green
I know what you're thinking but the coworking world is no exception to the green movement. There are so many ways to be more conscious in the workplace and here are 5 we partake in:
1. Recycling. Did you know that Ment recycles? One of the easiest and most important ways to do your part was just a given for us! We also use Land Shark Shredding, Bowling Green's leading green and confidential paper shredding company.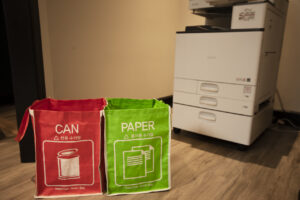 2. Coffee. We practically live off of it here so why not try to save on the amount of cups that we are using for this drink that we call our lifeblood. And as if you needed another reason to use your favorite mugs, but we are all about it here! Our cabinets are overflowing with a selection so take your pick or bring in your own.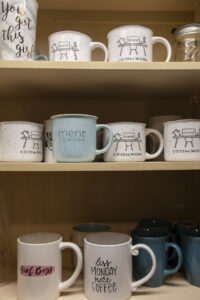 3. Natural light. No, I promise not to talk about how great it is for photo ops this time, but guys it is a money saver! Research shows that you can cut down energy costs by up to 75% by using natural light. If you don't need the artificial light don't use it – simple as that! (But okay I mean the at-work selfies are a plus as well).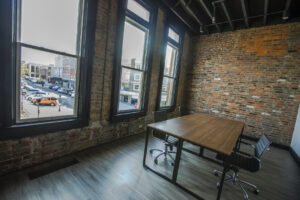 4. Going Paperless. We may not be completely paperless here at Ment, but we aren't far from it. With our website, advertising and outreach efforts being almost solely digital, we don't find the need to use any more trees than necessary! Not to mention our monthly newsletters are always sent out through email.
5. Lighting. Another simple energy saving practice – using energy efficient light bulbs and simply turning off lights when you leave a room. For businesses like Ment that allow 24 hour access, this can be tricky, but we try to do this as much as possible and make sure that we can educate our members and employees on how to be more conscious of their use. 
Stay tuned to see how your local florist shop (and our latest community partner) is going green in her own life and how you can take advantage of greener practices here in your community.
https://mentcowork.com/wp-content/uploads/2020/03/received_904582083333818_1583848894328.jpg
1155
1732
Hannah Vanover
https://mentcowork.com/wp-content/uploads/2019/05/ment_logo.png
Hannah Vanover
2020-03-10 10:09:23
2020-03-10 10:10:24
The Green Dream