Hello there! Sarah the intern here. You may not remember me since I have been working a lot behind the scenes at Ment the last few months. Since we last {virtually} met, a few things have changed. As I finished out my semester as a Junior at WKU and doing what I like to call  "college-ing from home," I said yes to staying on with Ment for another round of internship. So let me re-introduce myself…
Quick Refresher
I've been the strategic marketing intern for the last few months and loving it! I'm now a senior at WKU majoring in strategic marketing (I think that's the first time I've actually said that I'm a senior which is very weird, exciting, and scary all at the same time). However now, I have transitioned into Hannah's old shoes as the digital media intern.  For the next few months, I'll be managing and assisting with all things media related which includes writing our blogs! 
What I have been up to (COVID Edition)
Even though absolutely nothing has gone according to plan for the last few months, quarantine has been a great lesson for me to take things day by day even when we aren't in the middle of a pandemic. That's a lesson hard to remember sometimes, because I am someone who always looks for structure and likes to have a plan for everything I do. My grandma always says, "It is what it is," and boy has this been an example of that mindset.  
With all of the craziness, I have had to adjust to being an intern, school-ing, socializing, and even living at home. I am one of the lucky ones who has a family and a home to go to during this time. However, I never expected to reside in Taylorsville, KY this long again. All of the adjustments have been tough in their own way and even as someone of the "technological age," being in a time of only technology is trying. I have felt so much more burnt out after so much screen time, I spent days on end alone with my laptop watching video lectures and attending the occasional Zoom meeting. Raise your hand if you can relate! Let's just say it has been much easier to binge One Tree Hill on Hulu or play with my dog or go on a drive.  
We're all in this together
This time has been hard for everyone. Most people have been way more affected than I have. But we've all been affected because this pandemic does not discriminate. Through my adjustments and coping, I've been thinking (and missing) a lot about my life in BG. So I have compiled a list of what I use to take for granted and what I can't wait to do when I get back in the fall.
I can't wait to.. 
Go on trips to

Spencer's Coffee

pretending to study with my friends

Give campus tours to excited high schoolers 

Walk through

Grise hall

and either freeze or sweat to death (there is no in-between in that building) 

Pull all-nighters studying for finals in the Honors College 

Go on midnight

GADS

runs 

Be in the church 

To actually get my homework done in Ment's lounge 
During this time I've especially been missing Ment. I miss the people I work with and of course, our mascot Stevie. Every day that I physically was working at Ment, I felt ten times more productive and the quality of my work was noticeably better. To sum up, I wish that I was writing this blog from within the walls of 911 College Street, Suite 203! But I'm still so excited to have the opportunity to continue learning about the coworking world and more about marketing, professional use of social media, branding, and more. As for right now though, I'll settle for a summer of working from my couch as I cowork with my dog, Morgan.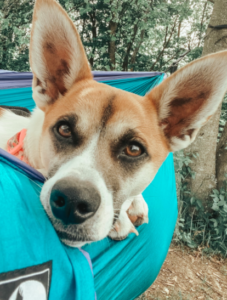 https://mentcowork.com/wp-content/uploads/2020/06/edited-Sarah-intro-photo-1-scaled.jpg
2560
1920
Sarah Tipton
https://mentcowork.com/wp-content/uploads/2019/05/ment_logo.png
Sarah Tipton
2020-06-01 10:57:05
2020-06-01 10:57:49
Intern from Home