One of the best things about coworking is that there are spaces everywhere. If you are traveling, I would bet there is a coworking space in the city you are in: maybe even more than one.  
A couple months ago, we did a blog post about travel and coworking and highlighted a few spaces in Nashville and St. Louis. We promised we would add more and we are fulfilling that promise.
Last week, Hayley and I got the privilege to visit some coworking spaces in Louisville. We hopped in the car on Wednesday night and hit the road to find out about all things coworking in Kentucky's biggest city. Here are some of the things we found:
iHub: Louisville, Kentucky
Our very first stop was Hi-Five Doughnuts and coffee at Please and Thank You (of course), but our first coworking space on the list was iHub. We were greeted by Catherine and we jumped right into the tour. iHub is a coworking space that focuses on entrepreneurs and creators. Their space offers a large coworking area with tables and chairs that can move to be any shape, a couple of conference rooms and of course, coffee and snacks! What I found most intriguing was the partnerships they have with students from University of Louisville. iHub offers a networking opportunity for students to meet people in their field while they work. Thanks for having us, iHub!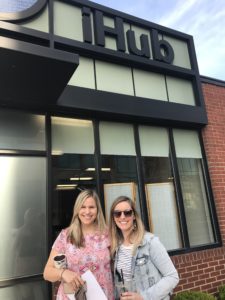 Story: Louisville, Kentucky
Next stop on our coworking tour of Louisville was Story Louisville. Their website says they are "the movers, the shakers, the makers, the doers, and dreamers, the storytellers and innovators who tell the story of our great city." We were greeted by Lauren and had an amazing tour of their space, complete with coworking spaces, conference rooms, and even a photography studio. Ment actually has a couple things in common with Story-we are both located on top of a coffee shop (us with Spencer's Coffee and them with Please and Thank You) and we are both going through the process of expanding. Story has a really incredible space and are continuing to grow through a new three-story building that will give them more space to blossom! Thanks for having us, Story Louisville!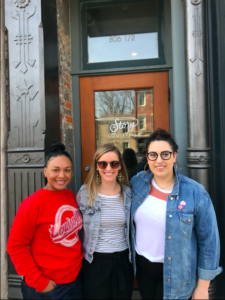 Check them out on Instagram: @storylouisville
The Park: Louisville, Kentucky
The last stop on our journey was The Park. The first thing that struck me about this coworking space was their greenery wall as soon as you walk in. It just adds life to the space and is totally Instagrammable, if you're into that kind of thing (I am). We met Dani at the door, who is The Park's community manager. She actually graduated from Western Kentucky University and we chatted about all things on the Hill—Go Tops! The Park is different because it only offers coworking memberships and no dedicated offices. This allows for an even closer knit community at The Park. They also provide their members with coffee, conference rooms, and call booths. The Park is an unique take on coworking and we loved that we were able to stop by.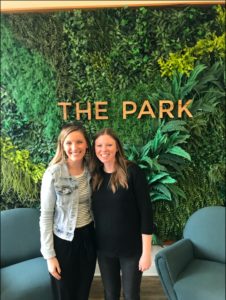 Check them out on Instagram: @workatthepark
If you ever find yourself in Louisville and need a place to work, we recommend all of these places! We here at Ment learned so much on our visit and can't wait to implement some things we learned to our space in BG! Stay tuned 😉
https://mentcowork.com/wp-content/uploads/2019/04/Untitled-3.jpg
1200
1800
Ment Intern
https://mentcowork.com/wp-content/uploads/2019/05/ment_logo.png
Ment Intern
2019-04-09 14:16:46
2019-04-10 14:41:04
Travel and Cowork: Part 2