Do you realize that exercise and movement are in fact not always the same? Movement comes in many forms. There's the physical type, of course, but then there's the type that requires making personal progress in our lives; the kind that might not be visible to the eye but still requires much effort. This is why movement is also one of our favorite –ment words. 
The more simple definition of movement is described as a change or development. This could possibly be the best definition in my opinion. Why? Because the meanings are endless.  
Physical movement
Yes, physical movement is important. Exercise is oftentimes based on the movements we already do in our daily lives. Things like walking, starting the lawnmower, squatting to reach your cooking pans, etc. It sounds pretty basic and to be honest – it is. But that's the point!
It's not always about burning calories, it's about giving our bodies the attention they need. Weightlifting and running are great, but we forget about the smaller things that we can do as well. Things such as working on your posture by sitting on barstools or on the floor (I've been doing this a lot lately and it definitely draws focus on how your body is positioned). Stretching frequently and taking non-strenuous walks can also be a good option. 
Living a rather sedentary lifestyle isn't uncommon these days and especially so when the word "quarantine" has become a casual thing. But research shows that the less active we are, the less active our minds are. This can lead to mental health struggles such as anxiety and depression. 
Movement in life
This one might be rather non-traditional, but it is definitely a thing. 
Be active. Not just physically, but in the things you do daily. Move towards the things you want. Be active in the journey towards accomplishing your goals. Set goals. Work towards them. Do little things. Whatever you do, don't stop!
A part of what allows us to get to where we want to be in life is the people, places, and attitudes we surround ourselves with. We have the choice to actively seek out what we need in order to grow. As we said before, the opportunities are endless. 
We like to see everyone moving forward in life and how + where you work should not be what holds you back. That's why we created a space with the freedom to move as you please, both in life and from one downtown Bowling Green hotspot to the next.
Bottomline
Progress comes from movement. You will never get anywhere if you don't take that next step. We are here to take those steps with you, beside you, or carry you up to them if need be! You're making big moves and so are we. Let's do this.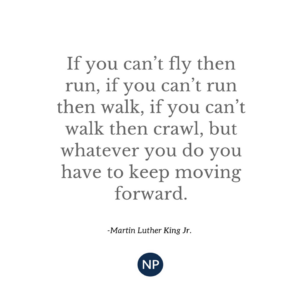 https://mentcowork.com/wp-content/uploads/2020/05/2019-07-252012.41.02-2-1-scaled-e1590590256777.jpg
975
1201
Hannah Vanover
https://mentcowork.com/wp-content/uploads/2019/05/ment_logo.png
Hannah Vanover
2020-05-27 10:34:22
2020-05-27 10:39:01
Moving Your Body and Mind