As short as two years really is, it feels like another lifetime ago. We are in the middle of the ride. As we reflect and celebrate this anniversary, we thought it would be fun for me to take a trip down memory lane of my time spent inside 911 College Street as Ment's Brand + Community manager.
The Start Part 1
My beginning with "Ment" was one we will all never forget. (I will explain the quotations in a bit.) I had just moved back to Bowling Green after graduating in 2016 and living in Lousiville for a few years working as the PR Manager at Kentucky Peerless Distilling Company. (Shoutout to my Peerless family!) Having no clue what coworking was at the time, I trusted my dear friend's father, JD Haase, to have something really cool up his sleeve when he invited me into his office to meet with him and his assistant Valerie to discuss a potential job they had in mind for me.
That summer, I had a plan to take the GRE and apply for grad school at WKU, my alma mater,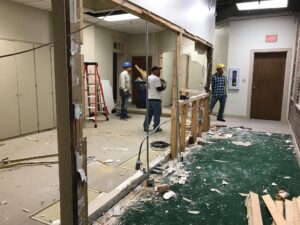 but anything past that was a wide-open agenda. I know now it was truly ment to be that JD offered me the job of being the community manager at Bowling Green's first-ever coworking space… And I should have put my seat belt on then.
JD and Valerie welcomed me onto their team in April 2018. At this point, the second floor of the building was still in the construction trenches but the green carpet was gone and it was starting to shape into the beautiful workspace it is today.
I sat in through design meetings, marketing meetings, game-plan meetings, and took so many notes my hand almost fell off. I was a sponge who had no idea what I was soaking up, but just knew I needed to be of help when asked. 
The Start Part 2
Fast forward a month into May and we were starting to give tours that still needed a bit of imagination as we put the finishing touches on. We were gearing up for our soft opening, we had a tiny bit of press sent our way, which put our "first name" The Büro in the papers. I, being in PR, loved this! It was great promotion for bringing our brand new concept to BG.
I bet you're wondering what I mean by our first name, right? Well, we aren't going to dwell on the past, but let's just say there was already a different coworking space in Miami, FL that had the name in which we had to, in turn, pivot as a business and desist using the name immediately. 
The reason I feel the need to share this very minor portion of the journey is to show how fast we reacted in a time of crisis. This happened to us on May 25, 2018, and we opened with a new name, new logo, new brand concept by June 13th.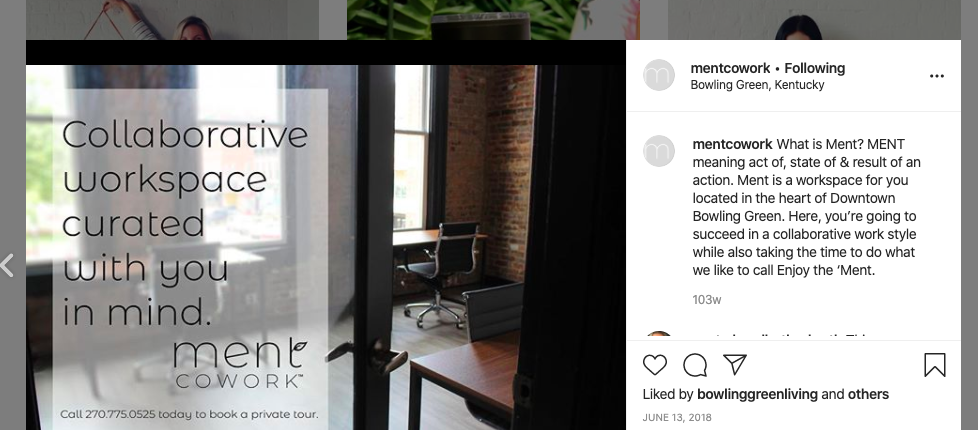 AND we had our papers submitted to file for trademarking our now Ment Cowork by the first of June. It is truly crazy thinking about that. In the beginning, we had a team of professionals doing the marketing and branding for us. In the end, to create Ment, we had only us three. 
I knew at that point when I pulled nearly three all-nighters to create the Ment brand plus create a re-brand plan with a little bit of crisis public relations in the mix that it would be personal for me moving forward. 
The Middle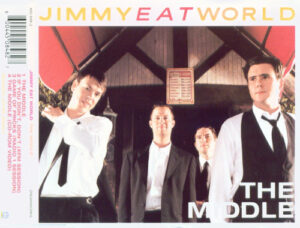 As Jimmy Eat World said, "It just takes some time, little girl you're in the middle of the ride."
Some days it feels bigger than just office space. I can bet most of us have felt this way about our jobs. Especially if it is something you have put so much time into, stress, literal blood, sweat, and tears. However, when you look at it in the grand scheme of things it won't ever mean as much to those you are selling it to as it has meant to you.
Since June 13, 2018, I have worked to show every person I could how amazing I think not only Ment is but how special coworking is as an industry. And along the way, we have met and gained some amazing people who see it too and reap the benefits of a space like ours. That is what it is all about. That is why we are here. 
Every step of the way has been a learning process and still is. After all, we are only two! Ment is in the middle of the ride, and we know everything, everything will be alright, alright.
https://mentcowork.com/wp-content/uploads/2020/06/IMG_1775-scaled.jpg
1920
2560
Hayley Kruth
https://mentcowork.com/wp-content/uploads/2019/05/ment_logo.png
Hayley Kruth
2020-06-12 08:00:20
2020-06-12 09:37:02
The Middle: A Two-Year Reflection