Shopping local has always been important, but now more than ever, these small businesses need our help. It's up to us as citizens of Bowling Green, to step and do our part. 
There are so many ways that you can contribute to the continuation of your local businesses. We are offering encouragement to our fellow local companies and doing our part here at Ment to give back to those who have done so much for us.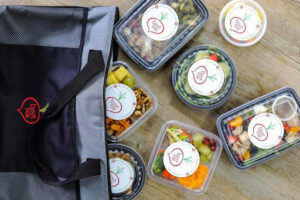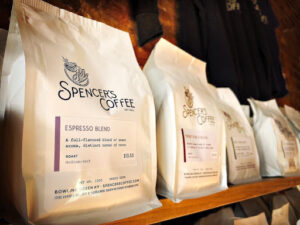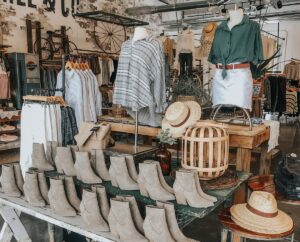 WHY
Did you know that shopping local helps fund more money back into your city? 
Reports show that $68 dollars of every $100 spent locally stays in your community. Local businesses tend to purchase from other local businesses, farms and service providers. This means that there is more of a financial return is being made and improving the local tax base. Environmental impacts are also reduced because less transportation, fuel and packaging is needed.  
More jobs opportunities, more choices, unique products with a personal touch, and quality customer service. Local. Is. The. Key. 
HOW
The effects of the COVID-19 and government regulations have forced many businesses to get creative with their practices and adapt to the current situations by creating new ways of offering their services and products. So how are they doing this and how can we help? 
Order out. Many restaurants and food services have closed their doors but are still offering carry out services and/or delivery. Services like DoorDash and GrubHub have seen a huge increase in business and many of these food providers not already on board with delivery, are now partnering with them. Some food organizations are keeping their drive-thru options open and taking extra precautions. 
Online shopping. Those businesses offering products such as clothing or gifts, have switched to online formats where customers can still shop and are pushing their online sales. We'd be fooling ourselves if we said we aren't going to be at home shopping online so we might as well just embrace it and check-out some styles from our favorite local stores. 
Gift cards and gift certificates have become a popular option for many. For some, this is an additional option, but for others, it may be their only source of income at the moment. Besides, you really can't go wrong with gift cards! Set aside some of that money that you already know will be going towards that favorite boutique of yours and treat yourself when they open back up. This is also a perfect option for gifting those special people in our lives who may have a birthday or special occasion coming up. 
Make donations. For some of our friends offering services, these times can be especially trying as options may be even more limited. It's important to show our support and let them know that we haven't forgotten about them. This may mean sending them a small gift or donation to let them know that you still support them. After all, giving back to them means they will be more inclined to return the favor when circumstances change. 
Word of mouth. If all other options are not possible or your finances won't allow you to do so, simply spreading the word about your favorite local businesses and letting others know, can go a long way. Leave them a good review, share their social posts, or simply give them a call and check to see how they're doing. Maybe there are other ways you can help. 
WHO
They are everywhere! You won't have to look far to figure out where or who to go to during these times. 
Our community partner is just one of the many who are still offering services in their own creative ways. You can place orders from Jules With The Flowers and pre-pay online or over the phone at 502-303-4050. Orders will be delivered by door drop-offs or as Jules calls it "ding dong ditch style," or by running orders out to your car. Jules Sandlin and her business can be found on social media for additional news and changes. 
Flowers are the perfect way to liven up with all of the doom and gloom that we've been feeling lately (and still allow us to do our part in "Going Green"). Most of Jules' items and products are perishable so it's especially important that if you're wanting some fresh florals, to CALL NOW. Remember our friends and family members with birthdays and events that are now cancelled? This is another awesome way to gift them and show your love!
"During this weird time, it is our responsibility to do our part to combat the spread of COVID-19 within our team and to our patrons," Sandlin said. However, "Flowers and plants sure do liven things up during doomsday," she also states. 
Community Businesses
We have compiled a list of some of your local businesses that are still open (in one way or another) and some of the options they are offering: 
Spencer's Coffee – Takeout orders only. Delivery and online orders coming soon. E-Gift Cards 10% off $50 or more. 270- 393-7060.

Chainey's Dairy Barn. Curbside and window walk-up service available. Call ahead orders

.Buy a $25 Chaney's gift card for only $20. 270-843-5567.

Beet Box.

Delivery options still available to Bowling Green/Warren County, Glasgow & Franklin areas. Visit website for additional info. Curbside Pickup available during daily store hours. 270-418-9735

. 

Zest – Juice for Life.  Pre-order and in-store pickup available. Call ahead, website or social media orders. 270-791-8235. 

Bowling Green Backyard Bootcamp. New online fitness classes program. 270-791-5312. 

GADS Doughnuts. Delivery and drive-thru options available. 270-842-7155.

White Squirrel Brewery. Curbside pickup and delivery options available 4-7 p.m. daily. 15% off all to go orders. 270-904-1573. 

Grant's Farm Produce. Open regular business hours with produce readily available. 270-202-4036. 5960 Louisville Road Bowling Green, KY 42101.

Community Farmers Market.

Tuesdays 2:00-6:00 pm, and Saturdays 8:00 a.m.-1:00 p.m. Open air markets taking place outside. 

Steel Mill & Co.. Revised hours of 9-5 p.m. daily with curbside order pickups available and online shopping with free shipping.

270-904-7970.

 
For more details on resources and local operating businesses, check Buy Local Bowling Green for daily updates and business changes or WBKO for a full list of open restaurants. 
Bowling Green is one of the many communities that is fighting during these times, but like many, we are standing strong and showing support for the place that we call home. Now that you're stalked up on toilet paper, go buy from our local friends and give your community some love! 
https://mentcowork.com/wp-content/uploads/2020/03/36A23699-8C6D-4176-9E59-096A4CB79AEB-scaled.jpg
1624
2560
Hannah Vanover
https://mentcowork.com/wp-content/uploads/2019/05/ment_logo.png
Hannah Vanover
2020-03-23 10:55:28
2020-03-23 13:44:43
Shopping Local - Now is the Time